February 5, 2019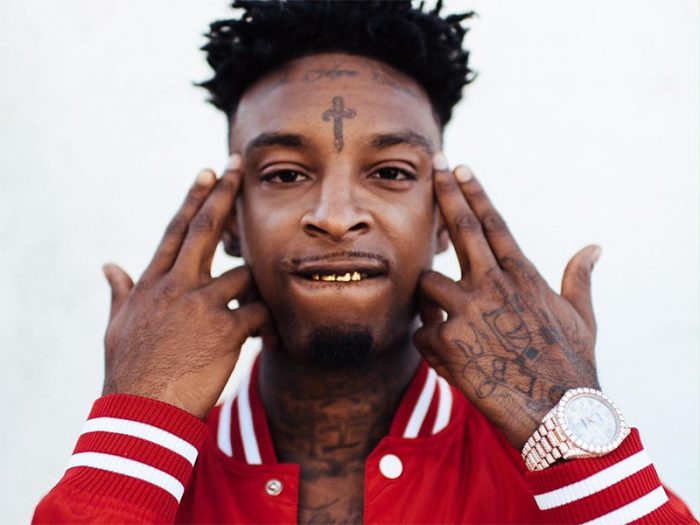 Because America needs more imports like this, isn't that right, liberals?
Rapper Savage 21 was arrested by ICE days ago for overstaying his visa by ten years, but liberals are outraged at the effrontery of enforcing the law.  The Brit native, who has lied his entire career about his roots to gain "street cred", now rightly faces deportation from the country he has defiled ever since he moved here fourteen years ago.
His lawyer, Charles Kuck, well-steeped in mendacity and clearly devoid of shame, said this about the 26-year-old rapper born Sha Yaa Bin Abraham-Joseph in London:
"Mr. Abraham-Joseph is clearly not a danger to the community, and in fact, his contributions to local communities and schools that he grew up in are examples of the type of immigrant we want in America," he wrote, vowing, "We and he will fight for his release, for his family, and his right to remain in our country.  No one would expect less from him."
Since we can all agree diversity and immigration are what makes this country great, let's run down the resume for this stalwart and "role model" according to his lawyer Dina LaPolt (one can never have too many lawyers when you're a rapper).
1) One of 11 children raised by a single mother (always a prescription for success).  One brother shot dead during a drug deal gone bad.
2) Banned permanently from every school in DeKalb County, GA, in seventh grade for bringing a gun to school.
3) After completing eighth grade became a full-time drug dealer and joined a street gang affiliated with the "Bloods."
4) At the age of 19, loses his best friend in a shootout.
5) On his 21st birthday, is shot six times in the same shootout that killed his brother.  (Reports differ on who was shot during which shootout–can't keep them all straight LOL!!).
6) Convicted of felony drug charges in 2014.
7) Unmarried, has 3 children by at least two women.
Did I miss anything?
Fellow rapper Cardi B, who validates the premise that you're known by the company you keep, had this to say on Instagram:
"Now let me get ghetto ….and for ya d*ck breath motherf**kers talking bout "sO hE nOt FrOm AtLaNta " he grew up there !his kids and family live there and BLEW UP there with the support of the community he was raised in.Thank you @21savage for being really good friend to me and @offsetyrn and always coming thru when we need you ."
Rumor has it that was supposed to be English!
Cardi B's resume includes membership in the "Bloods", a career as a stripper, and an arrest for trying to arrange the beatings of two bartenders.  Always the eloquent voice of the rap world, this lovely young woman has made incisive observations like, "Ever since I started using guys, I feel so much better about myself. I feel so damn powerful." 
In another Churchillian moment she intoned, "People be asking me, 'What do you does? Are you a model? Are you, like, a comedian or something?' Nah, I ain't none of that. I'm a hoe. I'm a stripper hoe. I'm about this shmoney."
Yes, folks, Savage 21 is what passes as a solid immigrant in the progressive world.  You can't make it up! Keep it real, libs!